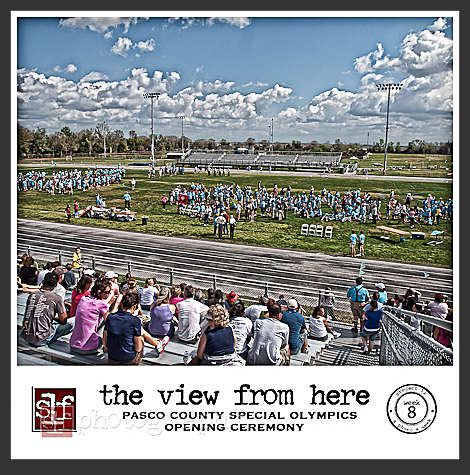 I have an iphone app called
momento
. It helps me keep track of my feeds and little snippets of the day. This way I can go back and recreate the day in case I forgot anything. Here is what happened on Friday. Which was also the day for Special Olympics Summer Games.
7:05 AM Mentioned to Bonnie that my period was late. Guess what showed up this morning?
9:09 AM I have just purchased WAY too many kits. All are downloaded but need to be logged and organized. Damn sales. I cannot resist.9:38 AM Checked-in at Publix
Getting lunch. Spending the day shooting Special Olympics.
I got a neptune salad sandwich and dirty chips. I brought water to drink.
10:23 AM Checked-in at Thomas E. Weightman Middle School
Pasco County Special Olympics
I waited for a while and checked out the camera settings Doyle told me to use. The class was late getting there. They only had to walk. We ate lunch right away because there would not be much time once everything started. I should have brought a chair or towel. I sat on the ground and got some ant bites. At least they were not fire ants.
11:49 AM Cramps and I think my herpes just came back. Is this Friday the 13th?
This was the first time I got to see the parade and the opening ceremonies. The kids had to stand on the field during some speeches. Then we went back to the tent and waited. And waited. There was an Olympic Village but it is filled with craft tables and little games that do not interest Andy.
2:28 PM Biking has started. I found a chair to sit & shoot. Need to pee.
Andy had a good peer this year. Katherine really kept by Andy and made sure he did not get into trouble. Though all he wanted to do was wander and ride his bike.
2:37 PM Relay races on the same tracks as bike races. What?
I'll never understand how they schedule things. Some bike races were held right away. The majority have to wait until the end of the day.
2:45 PM Andy had his first race.
Andy loves to ride his bike but he is not competitive. And they have staggered starts so there is no real competition.
3:30 PM Andy is done with both races. Need to wait for others then ribbons.
4:07 PM Leaving the school. Andy got 2 red ribbons. 2nd place.
The first thing he does is get rid of the pins. He does not want them poking him. He really does bot care about the awards.
4:35 PM Checked-in at Chick-fil-a
Andy did not got into the play area. Too many loud kids?
5:26 PM Checked-in at McDonald's
We had to get fries for Ryan.
7:01 PM Andy & I have red noses even with sunblock. Andy's neck is burnt. I forgot to cover it. I feel parched.

I put aloe on Andy's neck. We were both tired.