Friday morning was cold. But photo walks are not cancelled for cold. I made the trek across the bay hoping being near the water would make things warmer. But the wind was stronger bear the water so we ventured inland.
I have been a few times to St Pete. The drive is too long to venture over more often. There are still many places I have not scene.
This time we walked south along Beach Street. Although I live shooting the red chairs, I didn't want to follow Jeff and the rest of the group up Central Avenue. Sherry, Jessica and Derek walked with me. We soon lost Sherry as she tends to wander off.
I wanted to see the Dali Museum. I expected a more elaborate design. The front of the building is deceiving plain. Only the sign hints as what lies ahead. I will have to come back and go through the museum.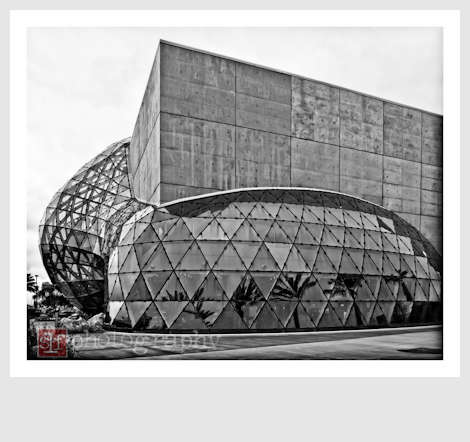 We walked back against the wind. Jeff was there first so of course he picked the Grayl's Hotel. The place is small, food just OK, and the service is slow. I am glad I put extra money in the meter.
[gallery]