We had a Friday morning photo walk in Gulfport. Jeff had suggested it. I had never heard of the place. It is near St. Pete Beach but inland from the inter coastal water way. It is a small community filled with art and craft items. There are plenty of cafés and bars. Because it was off-season, the place was not crowded. We had our pick of free parking.
It was cloudy and rainy but cleared up in time for the walk. We met in front of the Gulfport Casino Hall. This relic has been turned into a spot for dances and other gatherings. There were 9 of us and we split up and walked around the streets.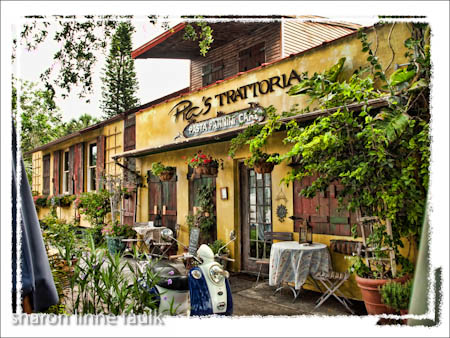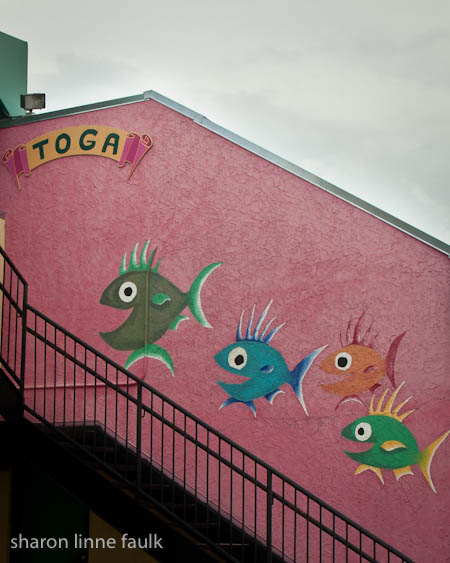 There are plenty of brightly painted cottages and interesting businesses. One manager invited us to come into her bar & restaurant and take photos. Since they were cleaning, we could only go upstairs to the patio. It was nice to take some shots from one storey up but not worth the trouble.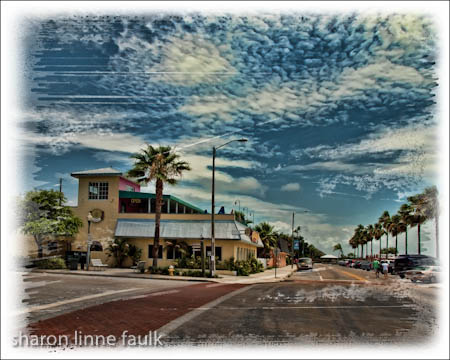 We had lunch in a spot Jeff recommended called the Village Pub. They were going for the English Pub atmosphere. It is a small place with Guiness on tap and bangers & mash on the menu. I got the fish chips and it was good. Dessert, the Brown Derby, was very good.