I love macaroni & cheese. My mom used to make it from scratch. She made a huge bowl of it every Friday during lent. John used to put ketchup on his. Nancy & I copied him until I realized I didn't like ketchup.
When I was 14, I got my first taste of Kraft Macaroni & Cheese. I loved it! It was much cheesier than mom's since she was trying to make hers go farther.
In college, I learned how to make this just using a hot pot. Freshman fifteen anyone?
The boys were just little when they introduced the single serving packets. Ryan ate it a lot until he turned about 2 and stopped eating anything but chicken nuggets, fries & cinnamon raisin bagels.
I started getting individual portions from Stouffer's. Oh those are good! But they are loaded with fat & calories and aren't cheap. Sorry but Lean Cuisine meals just don't cut it.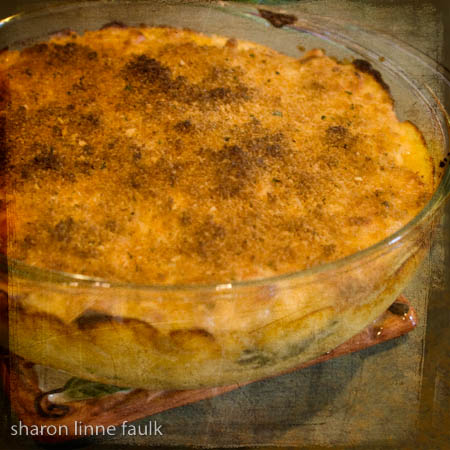 I was so happy when they came out with
EatingWell's Comfort Foods Made Healthy: The Classic Makeovers Cookbook
as I have blogged about it
here
. I made the mac & cheese right away. I decided that I prefer it without the spinach. I made it twice when my dad was down bit he never had any. As much as I love it, I don't want to eat it four meals in a row. So this time, I made 4 individual portions and stored them in 2 cup pyrex dishes. They can be frozen for up to 3 months.